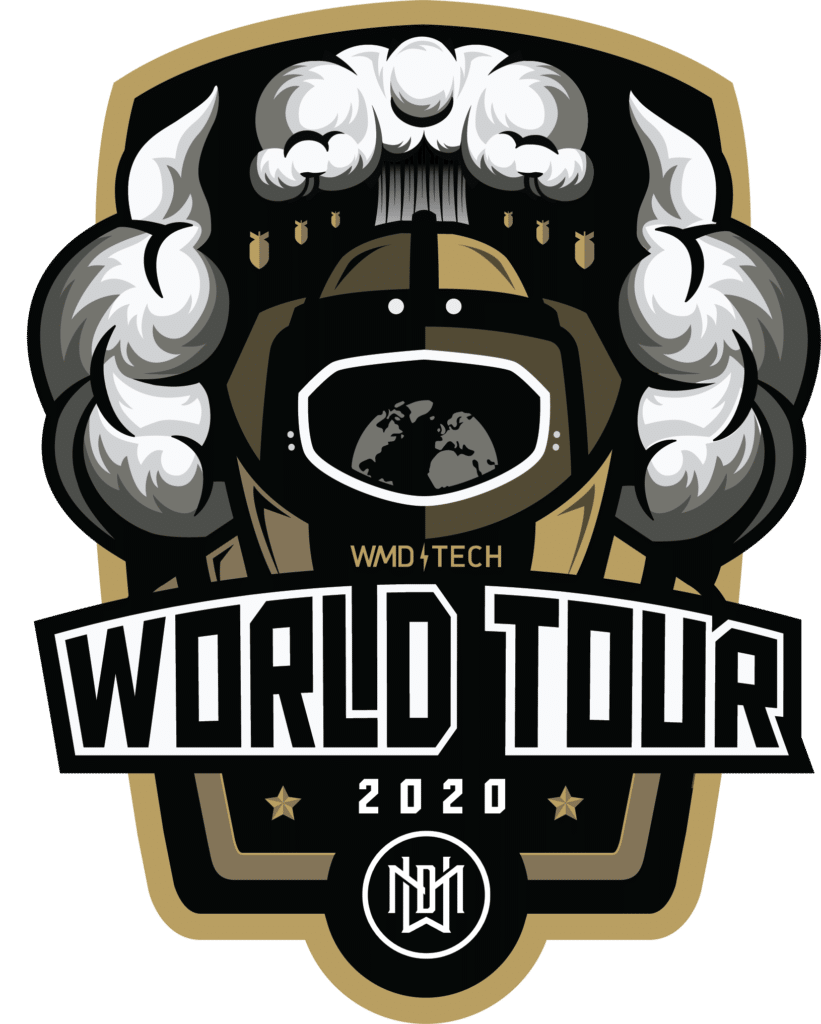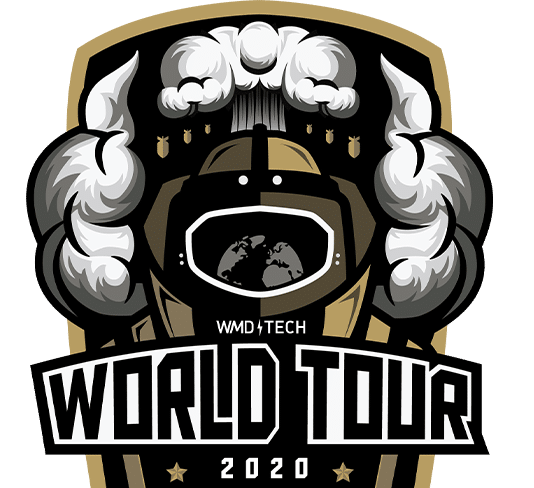 WMDTech is excited to announce our 2020 world tour. We will be visiting cities all over the world to demonstrate our latest products and services and of course, drop off free WMDTech gear! The 2020 World Tour is our way of connecting with the EOD community in the field. We will be visiting the operators shops, maintaining our hardware, connecting on new ideas and even offering free workshops and training classes.
WMDTech will be visiting over 40 cities over the course of the next few months. Our mission from day one has been accessible training for EVERY bomb technician so if you don't see your city below, please reach out to us and we will do our best to accommodate you and your team.

– Albuquerque
– Austin
– Baltimore
– Bangor
– Berlin
– Boise
– Boston
– Copenhagen
– Dallas
– Denver
– Destin
– Hanoi
– Hartford
– Houston
– Jacksonville
– Las Vegas
– London
– Los Angeles
– Madrid
– Miami
– New York
– Orlando
– Palm Beach
– Paris
– Perth
– Philadelphia
– Phoenix
– Portland
– Providence
– Richmond
– Riverside
– Sacramento
– Salt Lake city
– San Antonio
– San Diego
– San Francisco
– San Jose
– Seattle
– Seoul
– Sydney
– Tampa
– Tokyo
– Toronto
– Vancouver
– Virginia Beach
– Washington
ACCESSIBLE TRAINING FOR ALL
WMDTech will reach out to each department to schedule any agreed upon training or demonstrations. This is a great opportunity for you to receive free training, while getting hands on experience with the industry's latest tools and techniques. Reach out to us with the form below to ensure that we make it to you and your team. 
Use the contact form below to submit any custom requests or questions. Our customer support team is always ready to help however possible.